Bookkeeping Gold Coast & Brisbane
Bookkeeping and Payroll….
As a registered BAS Agent, Advanced Financial Services Bookkeeping and Payroll Services provide a full range of bookkeeping and payroll services to businesses located from the Gold Coast to Brisbane. We assist you in meeting the financial record keeping needs of your business; letting you get on with your business.
Read More
We offer personal service ….taking time to understand your business.
Our services include:
We support a wide range of clients, from sole traders to multi-employee companies, operating across various industries. The company directors are fully qualified CPA's with extensive experience in bookkeeping and payroll services. We offer secure, cost effective and confidential services to all our clients with personal attention to detail.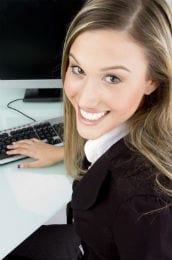 Bookkeeping Gold Coast & Brisbane services are our speciality and we make sure our clients get the very best bookkeeping available; the most up to date bookkeeping service and information available to make sure your accounts and record keeping is of the highest quality.
Our software training and support services are conducted by MYOB and Reckon Accounts certified/accredited consultants and Xero Certified Partners. AFS can take the stress out of your business day and give you back the time to spend working ON the business and with your family.
AFS is also a member of the Australian Bookkeepers Network.

Contact our office now to arrange a free initial consultation to discuss how AFS can provide a solution to help relieve the pressures of financial record keeping, bookkeeping and payroll services.