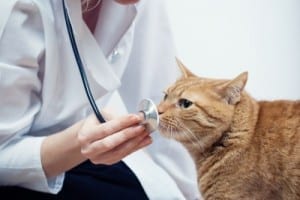 AFS specialises in Veterinary Bookkeeping and Payroll.
Veterinary Practitioners Australia-wide rely on remote services from AFS to save time and expense on bookkeeping.
The burden of paperwork in all medical professions can be overwhelming, let alone Veterinarians, if it is not appropriately and quickly dealt with. AFS have learned, through years of experience and practice, the pitfalls to avoid when dealing with the bookkeeping of the Veterinary profession. Time spent to deal with the issue straight away can save many hours of headaches and wasted time down the road. Keep your books managed to keep unnecessary stress out of your work.
---
Common issues seen with Veterinary Bookkeeping and Payroll:
Lack of documentation when responding to ATO requests, especially when faced with an ATO audit
Poor alignment & reconciliation between accounting systems and front office records and procedures
Payroll problems due to incorrect handling of staff overtime, bonuses and superannuation payments
Incorrect BAS lodgement concerning tracking of GST-free and GST-charged supplies & services
Poor reporting overall which limits and impacts on business budgeting and planning
AFS is able to happily, with ease, look after your bookkeeping and sweep away that stress anywhere in Australia.
You have remote access directly to our team and because at Advanced Financial Services we are all CPAs you get direct personal access and support with Accountant skills at a Bookkeeper price.
Are you open to discussing how AFS may improve your Veterinary practice through the smooth operation of your bookkeeping and payroll?

Contact us to discuss how AFS can help with your medical bookkeeping.
Image courtesy of freedigitalphotos.net.
Ph: (07) 5668 2227
Recent Testimonials:
Aggregate Review :
All Reviews
4.8
out of
5 ,
2
votes ,
2
reviews
I have been using Advanced Financial Services for bookkeeping since 2007. Since July 2012 I have been using them to do my books online ready for BAS lodgement and fortnightly Payroll. They are totally trustworthy, honest and reliable and I always receive prompt attention. I also like the fact that Shayne liaises with my accountant at the end of the financial year or at any time needed. Being a trainer in MYOB and Reckon I know that Shayne will always sort out any issues I might have.
Shayne and Carissa Bell from Advanced Financial Services are friendly, approachable and easy to talk to, and I would highly recommend them for all your bookkeeping.
Image provdied by freedigitalimages.net