MYOB Bookkeeping
Bookkeeping and Payroll Software for Any Size Business
MYOB is Australia's largest provider of bookkeeping software and offers more than 50 products and services, from desktop software to cloud based and online solutions.  AccountRight Live is the MYOB online accounting software that lets you manage your business anywhere, anytime. MYOB AccountRight Live includes automatic bank feeds as well as shared access to improve the interaction between the business owner, bookkeeper and accountant. MYOB also has a growing list of 3rd party add-on tools which extends the software's functionality even further.
Read More
AFS supports the full range of MYOB software.  We provide bookkeeping and payroll services to small and medium sized businesses using MYOB across various industries located from the Gold Coast to Brisbane.
You can be assured that at AFS you will receive a professional bookkeeping and payroll service for the following reasons:
All your bookkeeping and payroll is overseen by the business owners
One of the business owners, Shayne, has been an MYOB Certified Consultant since 2000
The company directors are all qualified accountants with extensive experience ensuring your work is performed accurately and efficiently
AFS is a Registered BAS Agent
MYOB recertification is completed each year to maintain the professional recognition of an MYOB Certified Consultant ensuring we are up to date with MYOB software and industry developments
At AFS you receive direct access to the business owners for all your MYOB bookkeeping and payroll queries
AFS also offers MYOB bookkeeping and payroll services in the following areas: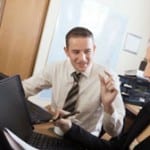 Setup of your MYOB software
MYOB Software sales & upgrades
Host assisting to your datafile in the Cloud
Ongoing MYOB Support
Contact our Gold Coast bookkeeping office now to discuss how AFS can assist you with your MYOB bookkeeping and payroll needs.