Hi,  I'm Carissa Bell from AFS, welcome to our new website.
After many years of mulling over the fact we needed an updated website and logo, we finally got our act together and with the help of Localtag, have our new website and logo redesign up and running.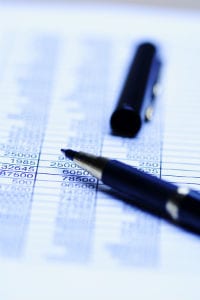 We hope our website sets out what we at AFS can do to help you with your bookkeeping and payroll needs.  AFS are Gold Coast bookkeepers, providing bookkeeping and payroll services to a range of clients on the Gold Coast and the Logan/Brisbane area.
At AFS your work is completed by us, the business owners. You are assured of always having the same person doing your work and easily contactable for one on one updates whenever you need more help or information about your accounts.  Shayne and I are both qualified accountants with many years experience in the accounting industry as well as over 10 years experience providing bookkeeping payroll and GST/BAS services to our clients.
AFS is a registered BAS agent as well as a member of a number of bookkeeping and accounting industry bodies which assists us in staying up to date with all relevant compliance requirements.  We offer bookkeeping and payroll services using MYOB, Reckon Accounts (formerly Quickbooks) or Xero software and we are happy to discuss with you which software program will best meet your business needs as well as whether it should be a desktop or cloud solution.    Feel free to contact us if you are looking for Gold Coast bookkeepers or if you have any questions about how we can help you with your bookkeeping payroll and/or GST/Bas needs.