Posted on Mar 31, 2020 in AFS Bookkeeping, Bookkeeping, Payroll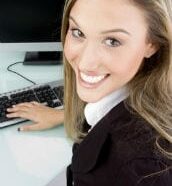 Read More
Checking...
Ouch! There was a server error.
Retry »
Sending message...
Enquiry Form
Fill in the form below and we will be in touch shortly.
Testimonials
Animal Options Veterinary Clinic
I have been using Advanced Financial Services for bookkeeping since 2007. Since July 2012 I have been using them to do my books online ready for BAS lodgement and fortnightly Payroll. They are totally trustworthy, honest and reliable and I always receive prompt attention. I also like the fact that Shayne liaises with my accountant at the end of the financial year or at any time needed. Being a trainer in MYOB and Reckon I know that Shayne will always sort out any issues I might have.
Shayne and Carissa Bell from Advanced Financial Services are friendly, approachable and easy to talk to, and I would highly recommend them for all your bookkeeping.
Judy Kilmartin - Owner/Office Manager
19/09/2014
We have been using Advanced Financial Services for the past 5 years for MYOB training, advanced bookkeeping and payroll, BAS lodgement, and general advice in the use of MYOB and payroll and also matters dealing with BAS lodgement. Shayne Bell provides an excellent service, professional yet easy going and friendly. He gives us the assurance of being available to answer phone queries, or come out to the Lab to assist with whatever is required. I wouldn't hesitate to highly recommend Shayne and have already done so with my sister who now uses Shayne as well. We look forward to a long business association with Shayne.
Michelle - Helix Pathology
11/09/2014